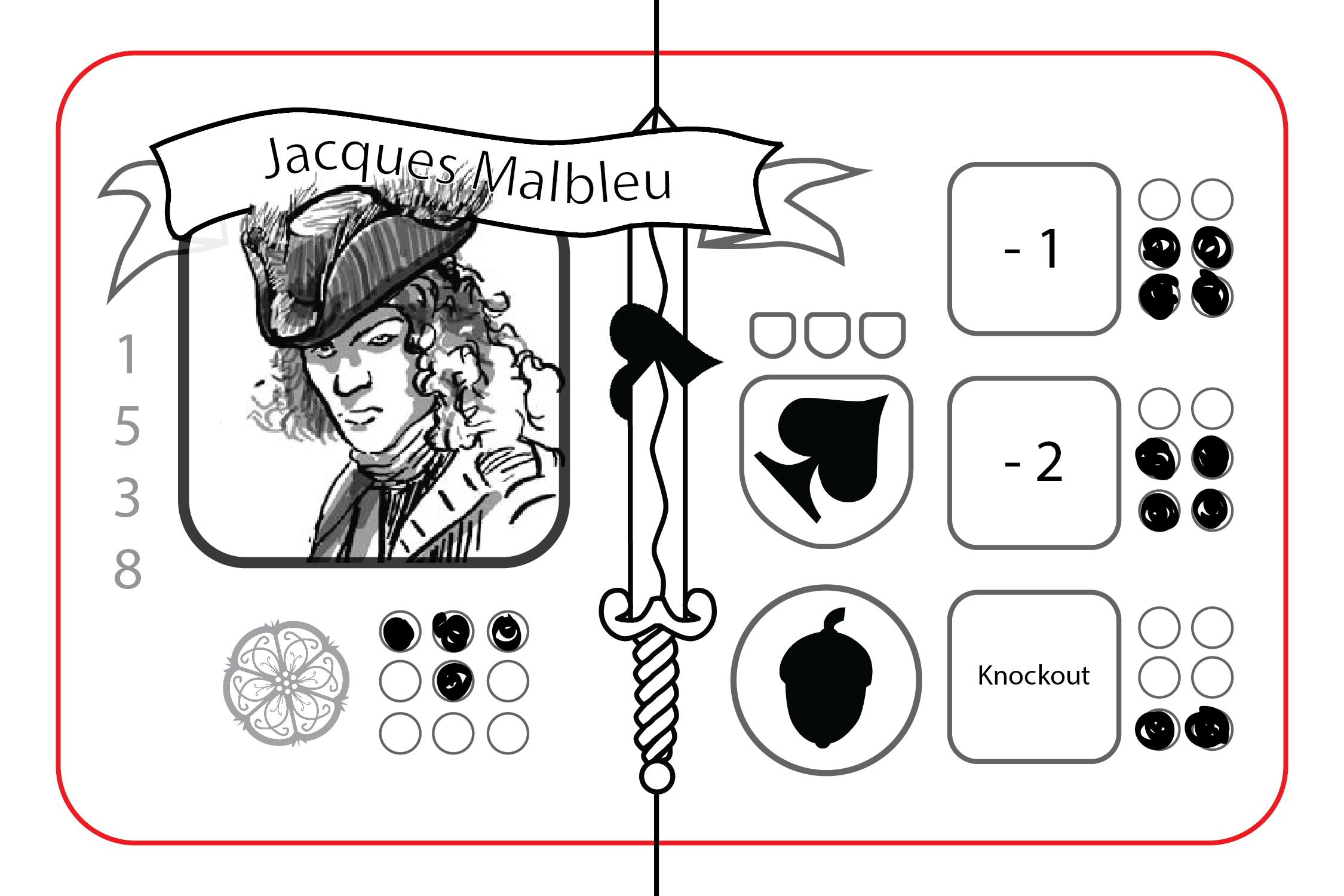 Got this game
The Combatants
about duelling gents and gentess in the 16-17 century. Kind of a mix between player versus player duelling board game and something you could transform into storytelling with a focus on fencing.
What I do would like to get feedback on the rules, do you get how it is played.
Less about if you see this as either a storytelling/RPG hybrid or only a board game.