Inspired by an entry in the
Choose a Photo, Pitch your Game
thread, I'm working on writing a roleplaying game, wherein you play Death's substitutes while he is on vacation. It's like
Dead Like Me
, but with the aesthetic style of the Professor Layton games or
The Triplets of Belleville
. I want some other people to try out the character creation rules to see if they work for anyone other than me. I'm wondering how much variety you can get out of the initial seed content, and whether the initial statements are effective for creating new characters. So if you could help me out a bit, try the process and provide some feedback, then that would be great.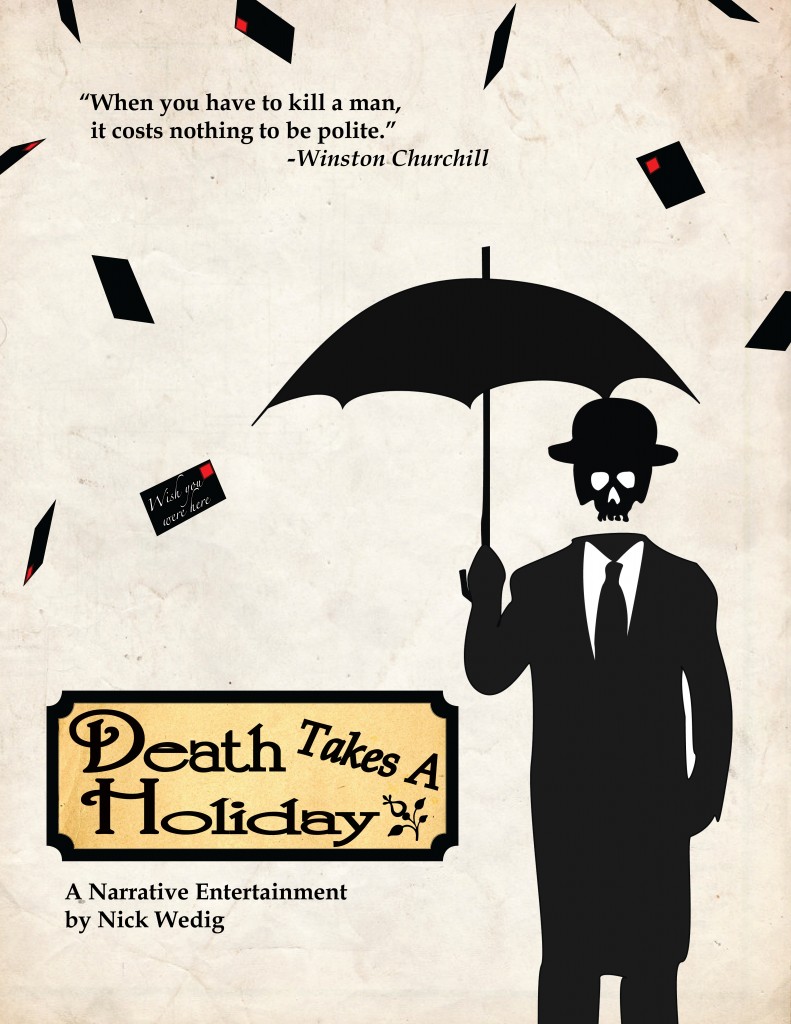 You play one of the Boxmullers, a family of distant relatives, who died in a boat crash en route to Perdido Island. Instead of passing on to the afterlife, though, your characters are offered a deal by the Grim Reaper Himself. Death is tired, and would desperately like to take a vacation from His job. If you'll cover for Him while He is away, Death will let you live. We'll assume you took the deal (this isn't Traveller or anything.) So now the Boxmullers will act as substitute Reapers for Perdido Island while Death is away.
Each of your characters is made by going down a list of statements, and responding to each with a specific response. Each statement needs a response, and each response can only be used once. Several responses (
"Yes and…", "Yes, but…", "No and…",
and
"No, but…"
) just list the start of a statement. You'll need to fill in additional detail after these.
"But only if…"
means that another player gets to suggest a detail there, which you can accept as true or reject the entire statement.
"That's a funny story actually"
means that it will be a plotline developed in play.
"Let's try that a different way"
means that the basic idea is true, but the specific details are different.
Your starting Boxmuller:
has been granted the ability to know how someone will die, just by looking at them

has been granted the ability to see spirits and ghosts

has fond childhood memories of vacationing on Perdido Island

has few ties back to the mainland

has difficulty expressing their emotions

cares deeply about the Boxmuller to their left

did something shameful in their past that they now wish to hide
Responses:
"Yes, and..."

"Yes, but..."

"But only if..."

"No, but..."

"No, and..."

"That's a funny story actually..."

"Let's try that a different way."