Character record sheets for Basic D&D
I've been getting to know and like old blue book D&D (Holmes, -78) over the last two days. This, combined with coursework to be dodged, meant that I started tinkering with a character record sheet when I couldn't find one I really liked. When I showed it off on a Swedish rpg forum a friend of mine informed me that having character record sheets the size of 3"x 5" index cards was all the rage, so I had to make one of those too, especially . Looks kinda like this: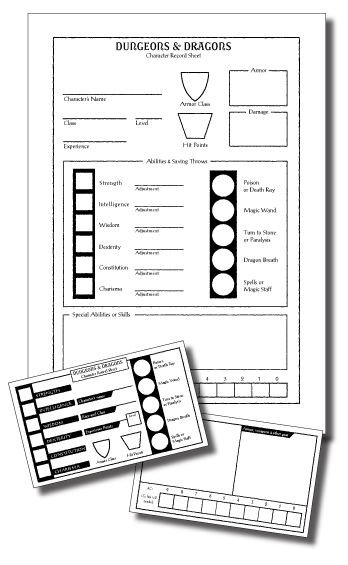 You can find them here:
Regular sheet pdf
Index size sheet pdf
They're both made for A4 paper. I'm not sure the big sheet would work on letter size papper, but the index cards should come out OK.